For refueling cars, trucks and buses
The advantages for the use of liquefied petroleum gas (LPG) for vehicles are obvious.
Anyone who drives a vehicle with liquid gas saves costs in contrast to a diesel or petrol engine. In addition, the environment is preserved, as the emissions of an LPG vehicle are significantly lower than with other fuels. LPG is the most environmentally friendly energy among the fossil fuels and is also available as bio-LPG and e-fuel.
With the modern LPG dispensers, LPG vehicles can be filled conveniently and safely. Depending on the equipment of the dispenser, cars ,vans and trucks can be refueled conveniently. Sophisticated technology ensures optimum safety.
Whether at the nearest filling station or your company premises, CombiFuel Swiss AG in cooperation with its partner companies set up dispensers as well as complete LPG systems and continuously expand the LPG refueling network.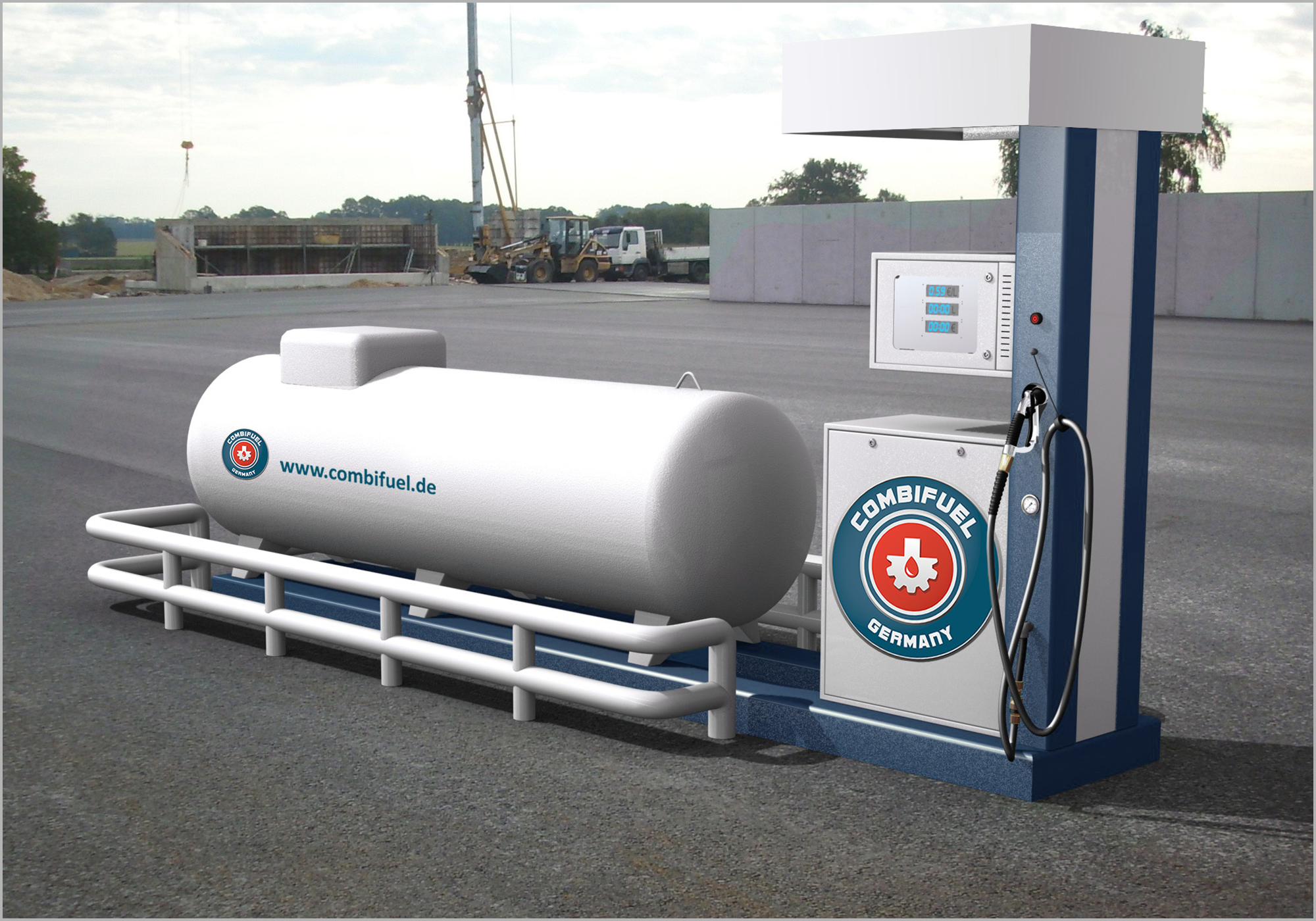 The system
The modern dispensers offer a compact design and are made of high quality materials.
They meet the highest, forward-looking product standards and ensure reliability and durability, making an investment particularly profitable. The operation of the dispenser has been designed to be user-friendly and provide a positive customer experience. LPG and other gases are the energy sources of the future.
There will be different variants for refueling, for example, for:
• Cars and vans up to 3.5 tons
• Trucks and buses
Advantages
The LPG dispenser includes the following features:
• Electronic, calibratable fuel dispenser for delivery to third parties
• For refueling of cars, vans up to 3.5t or trucks with high dispensing capacities
• Dispensers for internal refueling, not calibratable
• Payment with fleet cards (depending on the version)
• The dispenser can be operated via a filling station control center or separately, is ready for operation 24 hours a day
• System control in the dispenser head
• Automatic fuel dispenser with illuminated LCD display
• Contactless payment system (depending on the version)
Benefits for partners and end customers
For partners
In times of high environmental regulations, liquid gas is the energy source of the future, which has already existed on the market for many years. With the modern gas pumps, an environmentally friendly supply of the company fleet can be ensured. Installed on the company premises, the vehicles can be refueled comfortably around the clock.
From planning to maintenance of dispensers or entire gas systems, CombiFuel Swiss AG and its partners offer a wide range of services.
For customers
With the modern dispensers, end customers can refuel their gas-powered cars (for example, LPG) at an increasing number of locations and thus save costs while protecting the environment.
Locations of our own LPG filling stations
ABC Tankstelle Rigiland
Zugerstrasse 30
6403 Küssnacht am Rigi
AGROLA Landi Luzern-West
Dörflimatte 1
6250 Reiden
Hafen Franzrüti/Seetankstelle
Franzrüti
8855 Wangen
Schönegg Garage AG
Oberlandstrasse 54
3700 Spiez
Find your nearest LPG filling station